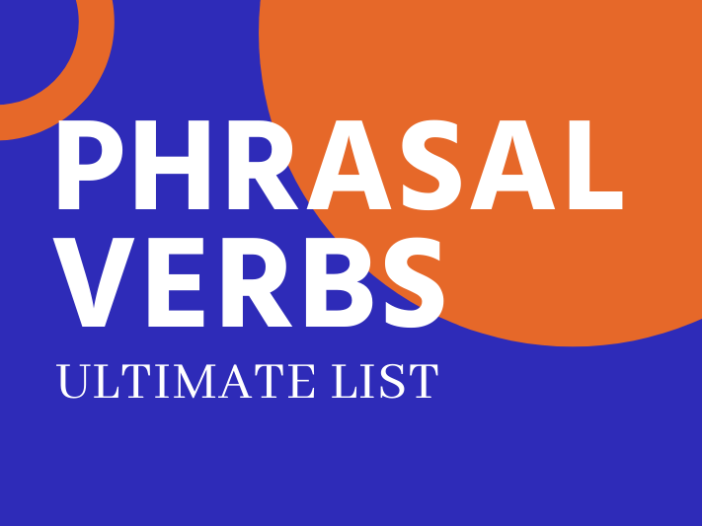 Phrasal verbs are word combinations that are made up of a verb and a preposition, or a verb and an adverb.
They're commonly used by native speakers. However, they can be confusing. You might know the meaning of a verb and a preposition individually. But when they're put together as a phrasal verb, it can mean something different.
For example, there's the verb "put" and the preposition "up." When you put them together you get "put up." What does "put up" mean? It means to hang. You could hang a picture on the wall. Or, you could put up a picture on the wall.
Additionally, many phrasal verbs have more than one meaning. "Put up" can also mean to display, nominate, build, or increase. Try adding the preposition, "with" and you get, "put up with." To "put up with something" means to cope with something.
And then you have phrasal verbs with the same verb but with hugely different meanings. "Up" and "down" are opposites. But "put up" and "put down" aren't opposites. They actually have nothing to do with each other! To "put down a box" means to place or drop the box on the table or on the floor. To "put somebody down" means to make them feel bad.
As you can see, knowing these phrasal verbs can unlock a whole world of many different meanings. If you've been struggling to come up with different ways to express something, learn to use phrasal verbs.
Check out the list of phrasal verbs below, or you can also download Anna's 50 Phrasal Verbs PDF here.
List of Common Phrasal Verbs