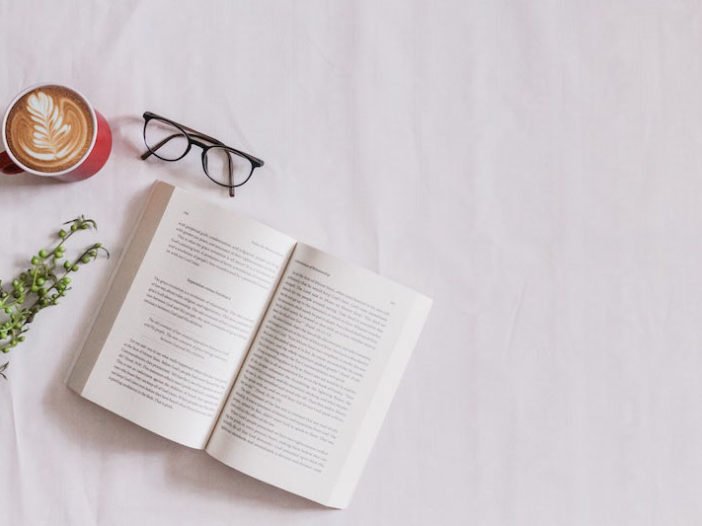 Reading is a wonderful way to relax when you've got some spare time.
Whether you're on the bus, on the beach, or at home, you can always find time to read, With the growing availability of e-books, you now have millions of English novels at your fingertips.
Lots of classics are free, and lots of libraries offer ebooks to borrow. This means price and availability are no longer an issue.
Reading is also a great way to develop your English skills.
Reading extensively in English is one of the best ways to improve your vocabulary and grammar.
In this blog post, I'm going to share with you three classic English novels that you can read.
These books are all freely available online – even if you don't have an e-reader, you could use a tablet or a phone.
The Jungle Book by Rudyard Kipling
The Jungle Book is a story about a boy (Mowgli) raised by wolves in the jungle.
Why you should read it
You've probably seen one or both of the Disney adaptations of The Jungle Book. That's one of the reasons I recommend you read this book!
Not only that, but it's a great book full of adventure. It might be a children's book, but it's definitely suitable for adults too.
It's a collection of short stories rather than one long book, meaning you don't have to read the whole thing in one go.
The Metamorphosis by Franz Kafka
This book is about an ordinary man, Gregor Samsa, who wakes up one day as a giant insect.
Why you should read it
Ok, so this one isn't actually an English book as it was originally written in German. It's been translated into several languages, so you could read it first in your language before reading it in English.
An ordinary man in the body of an insect? It's such an interesting idea. The book will make you think and wonder!
Jane Eyre by Charlotte Brontë
This is the story of Jane Eyre, a poor orphan. She falls in love with Mr. Rochester only to find out some big secrets…
Why you should read it
You'll fall in love with the characters, and you'll be dying to know more about them.
It's a love story with a twist. Jane Eyre is both a movie and a short TV series too, so watching them would definitely help before reading the book.
Tips for Reading a Classic
One problem with classics is that the language is slightly out-of-date. This means that they can be a bit more difficult to read than more modern books.
So, how can you get the most out of these books?
Here are the tips for reading a classic:
Watch the movie before reading. If you know the story, you'll be familiar with the characters. You'll be able to concentrate on what you're reading, not on trying to get your head around the plot too. This isn't cheating, it's actually thought to have a significant impact on your ability to read and comprehend the book and its language if you've watched the movie first.
Watch a summary video on YouTube first before reading. For the same reason as above, knowing the plot of the story ahead of time would help you focus on learning the sentence structure and vocabulary as you're reading the book. You can even look for a summary video on YouTube in your first language too.
Read it in your first language, if available. Just like watching the movie, it means you'll be familiar with the story and so you'll be able to focus on the reading.
As you're reading the book, look up every word you don't know in a dictionary might not be a pleasant reading experience. When you're reading one of these books in English for the first time, just keep going and skip some parts even if you're not 100% sure about the meanings of individual vocabulary. As long as you get the gist of the sentence or paragraph, keep going!
If there is a word you really don't know, that's getting in the way of understanding the story, look it up. If you're using an e-reader, tablet, or smartphone, you might be able to click on the word to look up the word in an online dictionary. Finish reading the paragraph, then go back and write these down in a sentence. Rather than copied from the book word-for-word, try to create your sentences using those words. This way, you'll be less likely to forget the word once you close the book.
Take it slow, if you need to. It doesn't matter how long it takes you to read it!
Listen to the audiobook and read it at the same time. By listening and reading at the same time, your focus is 100% on the book. You'll develop your pronunciation and reading skills at the same time.
Most importantly, enjoy! If you're not enjoying a book, don't read it to the end just for the sake of it. It's okay to stop a book in the middle of the story if you no longer find it interesting. Find something you enjoy and read that instead.
So, here are my three top recommendations for classics to read in English. I hope you find something to read and enjoy!