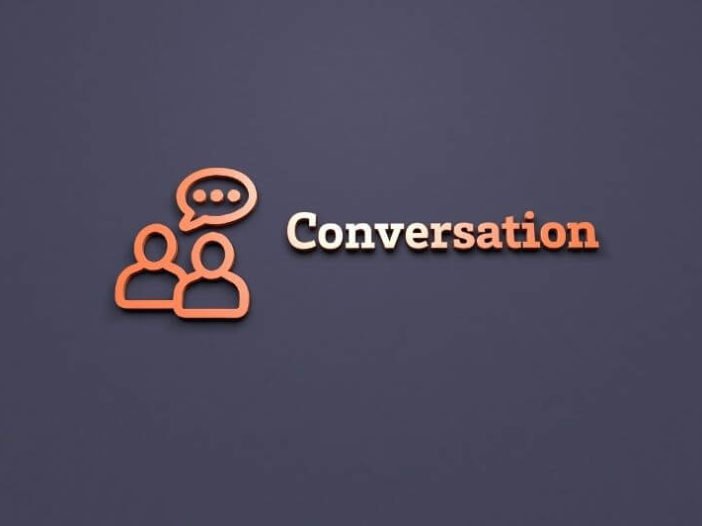 Okay, so you've started a conversation with someone in English.
If you're meeting for the first time, you'll have introduced yourselves and asked the basic getting to know you questions like, "Where are you from?" or "What do you do?"
Or perhaps you're meeting someone you've met once or twice but conversation doesn't flow naturally yet.
In this post, we'll have a look at some questions you can ask to keep a conversation going.
Asking questions
It's always nice to talk about something not work related! So you could ask about the previous weekend or their plans for the next weekend. If it's only Tuesday you could ask if they have any plans for that evening.
You could ask, "Did you do anything nice at the weekend?" but this doesn't really get conversation going. The other person could just be like, "yes, it was good, thanks."
Instead, try asking "What did you get up to at the weekend?" It just means, "What did you do?" but it's a bit more casual. Or, if you're talking about the next weekend, "What are your plans for the weekend?"
Let's have a look at an example:
Good. What did you get up to at the weekend?
Oh, nothing really. I just did some chores and watched football. What about you?
Yeah, same, I didn't do much. I saw the latest Marvel movie. Have you seen it yet?
Notice how Anna responds to Ben's question with detail and an extra question, inviting Ben to join in. If you don't make it clear that you want to have a conversation, the other person won't try either!
Anna could also have ignored Ben's questions and asked me more about his weekend:
Good. What did you get up to at the weekend?
Oh, nothing really. I just did some chores and watched football. What about you?
Manchester United versus Tottenham.
Honestly I don't know that much about football, I prefer cricket, but I love hearing about other sports! Do you play too?
See how Anna keeps the conversation on Ben. She asks him more questions about his interest. The conversation should keep moving from here, as long as you're genuinely showing an interest in the other person! They'll want to reciprocate, so will ask questions back.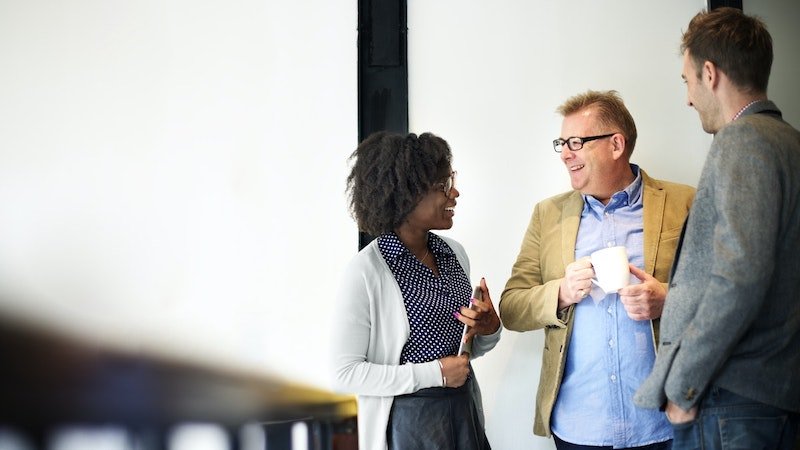 Changing the topic
Ok, so you've talked about your weekend, now what? You can't keep talking about that forever!
Here are some phrases you can use for changing the topic:
Speaking of…
Moving on…
That reminds me of…
I forgot to tell you…
Did you hear…?
These are all ways you can move the conversation forward. Let's have a look at some in context:
It was ok. I went for a run, then had a barbeque for dinner.
Oh, speaking of running, did you hear about the new gym open in town?
Yes, we should check it out! That reminds me, there's a marathon in the summer. Do you want to run it with me?
Ok. Moving on… have you seen the news today?
Here, Rob uses "speaking of…" to introduce a new topic that's slightly related to the previous one.
Phil uses "that reminds me…" for the same purpose.
Then, Phil uses "moving on…" to switch to a completely new topic that has nothing to do with the previous one.
"I forgot to tell you…" and "Did you hear…?" could be used randomly too. They don't need to link to a related topic.
Interested in practicing your English conversation skills? Check out Anna's affordable conversation program.
Wrap-up
So, to summarise, here are the top tips for keeping a conversation going:
Ask questions and show you're interested.
Don't ask question where you could answer just "yes" or "no"
Give long answers yourself which show that you want to talk.
Use the changing the topic phrases when you've exhausted the current topic.
Now, have an English conversation!