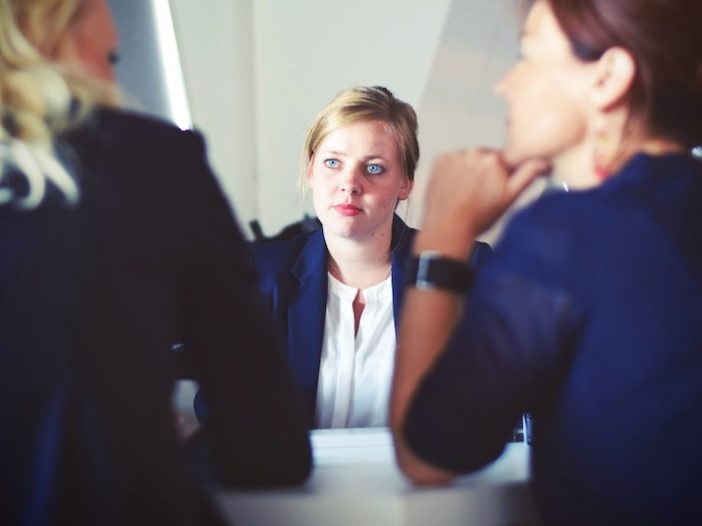 As a non-native English speaker, job interviews in English can be intimidating.
One question which is nearly always asked in an English job interview is "Tell me about yourself."
In this blog post, we'll look at how to answer this question. There is a wrong way, and a better way.
Keep on reading.
Inspiration comes from, and thanks go to Christina at Speak English with Christina. Check out her YouTube video here for more examples, and her YouTube channel here for more Business English resources.
The Wrong Way
Let's start with how not to answer this question.
Your interviewer does not want to hear your entire life story.
They don't want to know that you were given a 100% attendance certificate or how you always received top marks at school. They also don't want you to just recite your CV (curriculum vitae) since they've already read it, and wouldn't be interviewing you otherwise! Finally, they don't want a one-sentence answer, nor do they want you to talk for ten minutes straight.
What they do want, is a summary of your experience which got you to this current moment. How does your past experience relate to the position you're interviewing for? How did you get to where you are now?
And most importantly it has to be relevant and show how it led you to the job position you are applying for.
The Better Way
Sample Job Interview Answer – Teacher
Let's look at an example. Imagine you're applying for a teaching role in a primary school.
Interviewer: So, tell me about yourself.
Applicant: Well, since I was a teenager, I've always worked with children in a babysitting role, or as a camp leader. I love how much energy children have, and how rewarding it is to work with them. So, I knew I wanted to be a teacher from a young age and I chose to study education at university. I especially enjoyed learning about children's development. While at university, I volunteered at a youth club. This helped me become more confident in organizing activities for young people. I'm now looking for a job as a primary school teacher, and that's why I applied for this role. This is such an exciting opportunity for me, and I'd love to be a part of it.
This example follows the structure that Christina suggests in her video.
Start with something about your past and add some emotion.
Include an action and the impact it had.
Follow this with another action and its impact.
Then, talk about how you arrived in this current situation, and what the opportunity offers you.
Tell a short and sweet summary of your life, which is relevant to the role you've applied for.
Sample Job Interview Answer – Waiter/Waitress
Let's look at another example.
Imagine this time that it's somebody applying for a waitress job in a restaurant.
This one's a bit harder. You might not be as passionate about a part-time job as you would a teaching position, but you have to pretend to be!
Interview: So, tell me about yourself.
Applicant: Well, I'm originally from Spain and I came to the UK last year to improve my English. Since moving to London, I've had so many opportunities to meet people from all over the world, and I'm so grateful for this opportunity. When I lived in Spain, I volunteered at charity events, so I had lots of opportunities to work in a team and develop my communication skills. I hope to stay in the UK for another year, before returning to Spain to start my university studies. I hope that by working for you, I'll have the same opportunities to develop and grow and have plenty of opportunities to meet new people and help them.
Once again, a short and sweet summary.
This time, it's relevant that the candidate has mentioned their future hopes. As you can see, this candidate has recently finished high school and hasn't had much work experience.
Your Turn
Ok, now it's your turn. Write out your summary, keep to the structure. Now, try to remember the key points.
You don't have to memorize it like a script. It may come across awkward. But do practice it a few times.
Good luck with your job interviews, and thanks again to Christina's structure for answering this question. Don't forget to check out her channel.