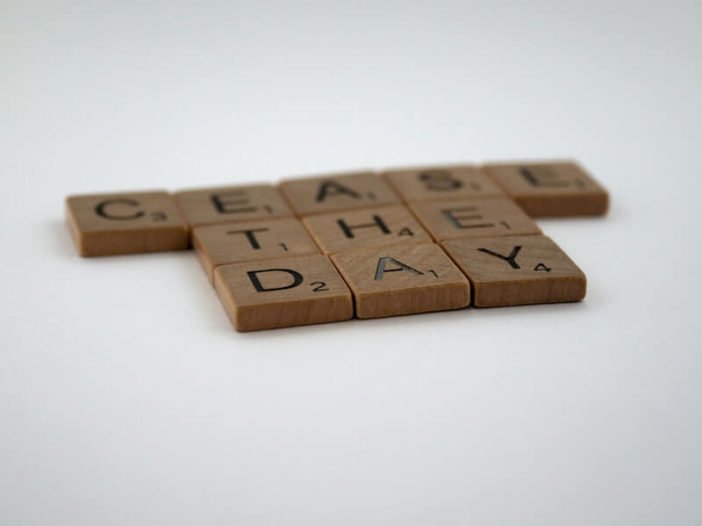 Some English words have multiple meanings, which might be confusing to some learners.
In this post, we'll introduce 15 words which have multiple meanings.
The ideas for this post come from Shayna's video at Espresso English. Make sure you check out her channel for lots of great resources! Watching a few of Espresso English's videos will definitely help you improve your vocabulary.
We call these words homonyms – a word with different meanings, but the same spelling and pronunciation.
homonyms – different meanings, but the same spelling and pronunciation
Ok, but, if they look the same, and sound the same, how do you know which one the speaker is talking about? Context! You have to listen or read the rest of the sentence to clarify the meaning.
Before we start, three useful word classes we'll be using are:
verb = a doing or thinking word (eat, have, be, sleep, dance, drink)
noun = a person, place or thing (the Queen, London, palace)
adjective = a descriptive word (beautiful, fancy, clever)
Let's have a look at these words then!
Bark
The dog barked at the tree.
Lots of insects live in the bark of a tree.
The verb "bark" means the noise a dog makes. The noun "bark" means the outer layer of a tree – the bit you can peel off.
Nail
I love painting my nails.
She hammered a nail into the wall.
"Nail" could mean the hard bit at the tops of your fingers or your toes. We can call them 'fingernails','toenails' or just 'nails'. Or, it is a long metal screw which we use to hang things up or when building furniture.
In the example sentences above, can you work out which nail is which?
Jam
I put strawberry jam on my toast.
I was late to work because of the traffic jam.
The bookshelf was so full, I had to jam them in!
"Jam" as a noun is a spread made from fruit. We often put it on toast, or in cakes. In the US, they might call it "jelly".
A "traffic jam" is also a noun, and it's when there's a long queue of traffic. "Traffic jam" is one of my favorite words in English!
There's a nice connection – fruit jam is sticky, and another way of saying "I'm in a traffic jam" is "I'm stuck in traffic"!
"Jam" as a verb means to push something, with force, into a space.
Pool
I love swimming in the pool.
I play pool.
A pool is where we swim. Pool is a game, like snooker or billiards. You have to hit the balls into the holes on the table using a cue (a long stick). We use an article ('the' or 'a') when talking about the place we swim, but no article for the game.
Mine
"That's not yours, it's mine!"
"Coal comes from mines"
"Mine" can mean that something belongs to me. As a noun, "mine" is the place underground where we dig coal from.
Bolt
Did you see that lightning bolt?
He slid the bolt to close the door.
He made a bolt for it!
In the first sentence, "bolt" is a noun describing the line lightning makes in the sky. The second is another noun, describing a long piece of metal you slide over a door to lock it. In the third sentence you can see an idiomatic expression – "to make a bolt for it". This means to run very fast, perhaps escaping something.
Season
My favorite season is summer.
I've watched four seasons of "The Simpsons".
I always season my food with salt and pepper.
Ok, so you're probably thinking "great I know this one!". 'Season' as in summer, autumn, winter, spring, and 'season' as in a set of TV programmes within a series.
That's right, but we also use 'season' to describe when we add flavour to food. Perhaps we might use salt and pepper, or some other spices.
Novel
Have you read any good novels recently?
Wearing socks on your hands is a novel idea!
A 'novel' is a fictional book. 'Novel' as an adjective means new and original. Wearing socks on your hands is novel, but also maybe a bit silly!
When your friend next asks you what you thought of the book you just read, you could say "it was a novel novel!"
Draft
Close the window – don't let the draft in.
I'm so glad I've finished the first draft of my essay. Now to finish it!
He was drafted into the army.
When I was a child, my mum asked my dad to close the loft door. She said it was so the giraffe wouldn't get in. A few years later, I realised my mistake – there wasn't a giraffe living in our loft, but a "draft"!
"Draft" means a stream of air. You know when it comes through under the door, or if the window is open slightly?
"Draft" also means the first version of something. It's not finished, but you've got the majority down and now it needs perfecting.
"Draft" can also refer to ordering people to join the army. You could use it as a verb as I have above, or as a noun – "he avoided the draft".
Squash
I'm having butternut squash soup for dinner!
I love playing squash.
You should never carry bananas in your bag – they always get squashed.
Squash could refer to a family of vegetables with hard skin and lots of seeds. I recommend you try butternut squash soup if you haven't, it's my favourite! Squash is also a game you play in a small room with rackets and a hard ball. You hit the ball against the wall and your partner (hopefully!) hits it back. Squash, if you use it as a verb, can also mean to make something into a flat shape.
In the UK, squash is also a fruit drink you make with water. It's often known as cordial or syrup abroad,
Buckle
Buckle your seatbelt, please!
Oh, I forgot to do up my belt buckle!
He was so nervous, his legs buckled.
The first two are very similar. Buckle, as a verb, means to fasten or do up. As a noun, it's the thing that is fastened.
"Buckle" can also mean to collapse under pressure. We often say that legs buckle, but a building could also buckle under stress.
Current
You shouldn't swim in the river – there's a strong current.
What's your current salary?
As a noun, current means the movement of water. If you swim with the current, you're going in the same direction. If you swim against the current, you're moving in the opposite direction of the water and you'll find it quite a bit harder!

Current also means 'now' or 'at this present moment'. I wouldn't recommend asking the question above, though!
Harbor
I love looking at the boats in the harbor.
He's harboring a criminal!
Stop harboring a grudge against me.
A harbor is a sheltered area of water where boats can shelter. To harbor somebody is to shelter them. To harbor a grudge is to not forgive somebody for something they did a long time ago.
Hatch
A chick hatches from an egg.
There is an escape hatch over there!
If a chick hatches from an egg, it breaks through the egg for the first time. We can say "the egg is hatching". A hatch, as a noun, is an opening in a wall or floor. It doesn't have to be an escape hatch – that just made my sentence a little more dramatic!
Racket
I love racket sports
Stop making such a racket!
A racket is the thing we use to play sports such as tennis, squash (remember that one?) or badminton. Racket can also refer to a loud noise. A group of children tend to make a racket!
So, there you have it. 15 words, but many meanings!
Tip
To help you remember the different meanings, why don't you write some silly sentences?
When stuck in a traffic jam, I tried to jam lots of jam into my bag!
Yesterday, I played pool in the pool and squash with a squash.
Don't forget to check out Shayna's YouTube channel!