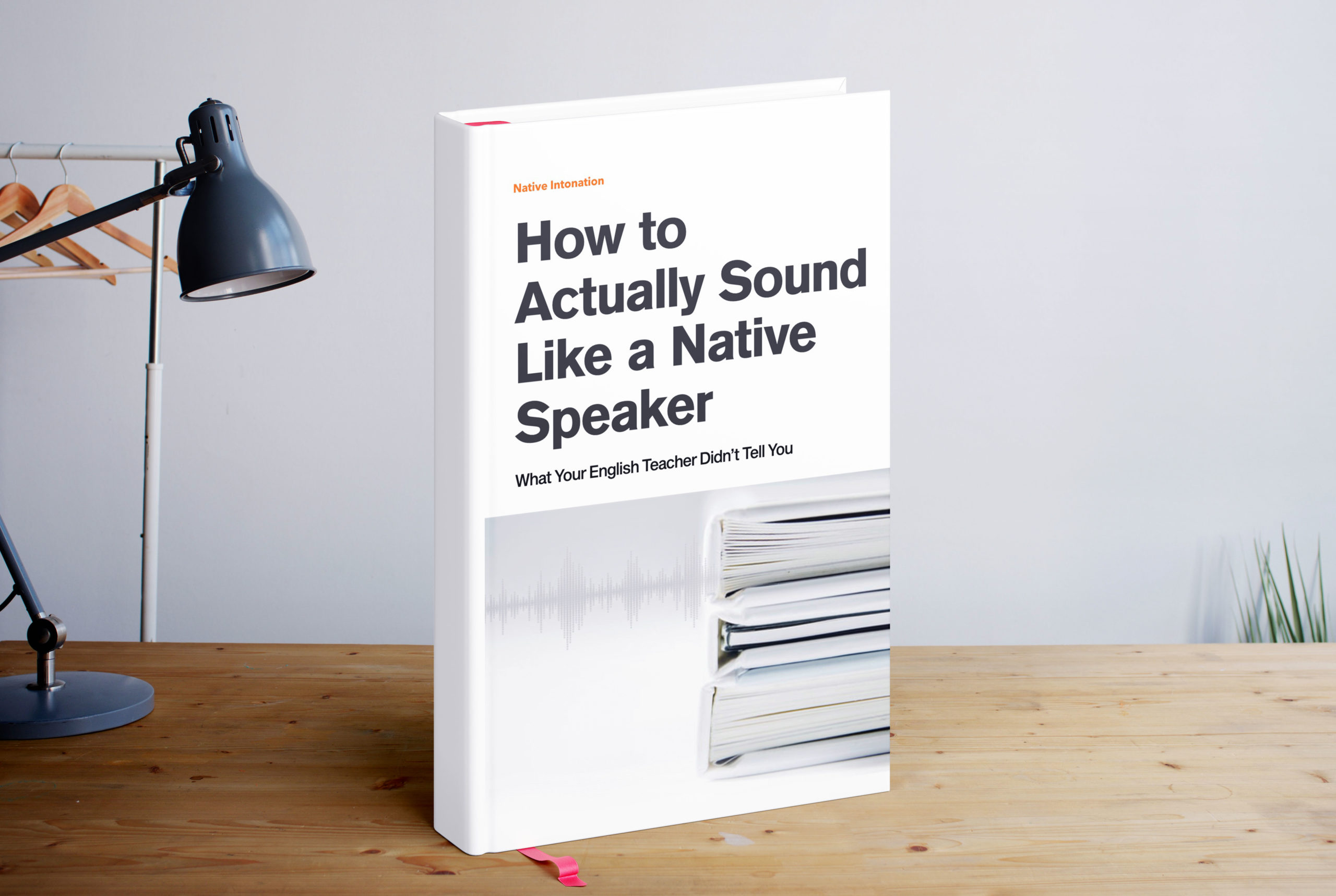 Do you want to learn to speak and sound like a native speaker?
Then check out our free book "How to sound like a native speaker: What your English teacher didn't tell you."
Click the button to have the PDF and MP3 files sent to your inbox!

👉 Get The Free Ebook
---
In this little book, you will learn:
why you have a hard time understanding native speakers, even when they're using simple words
why you don't sound as smart as native speakers, even though your grammar is fine
why speaking like a native speaker, and sounding like a native speaker are two different skill sets
Would you like to know why?
If you want to figure out how to improve your English speaking skills, download this book. It's available in an ebook (PDF) and audiobook (MP3) format!
Do you feel that your English speaking level is stagnant? It's not your fault! You just need to know exactly what areas of English to improve. Have patience, and don't be too hard on yourself!
"Learning to sound like a native speaker is a separate skill."


— Native Intonation